INJECT
Notes on CLI, mouseless
setup

keyboard layout (capslock)
bash (warp?)

daily drivers

vim
tmux/screen
fzf
htop
git
awesome wm, xrandr
neomutt
vimium

data processing

visidata
grep, sed, tr, sort, uniq (show freq. analysis)
jq
awk

handy tools and commands

wget, curl
rsync
bc
xmodmap
alias (j, ee)
nohup
cron
dmesg
compose key
arbtt
hugo

todo
Viz missing semester (https://missing.csail.mit.edu/).
Meeting 2023-11-23
žádný freeze, žádný nový deploy
automaticky generovaná dokumentace
Jindra: na dokument se podívám
Pak 1:1 s Hofim.
Meeting 2023-10-26
je hotové posílání mailů (DO)
je platforma připravena na dry run příští čtvrtek? (DO, Martin H.)

pokud ano, kdy bude nasazena na stratus? (DO)
je potřeba předělat runnery na backendu
žádné nové funkce před dry run (me)

known issues before dry run (me)

bus factor (me)

increasing visibility (me)

no code without code review/outside gitlab

injectselections, je nutné aby blokovanie bolo ošetrované serverom? Racionalizácia

ako sme pristupili k Markdownu a či to bude ready na dry run

markdown (Martin H.)
Vit&Adam: prebratie poslednych MRs Valdemar&Roman: konverze logů Vit&Richard: syntax parsing milestones
---
Meeting 2023-09-14
Richard: práce na Bc vs na projektu
Adam: zaměřit se před dalším refactoringem na dodělání funkcí
MR jak strukturovat, rozseknout
definice hotového feo
testy i na branchích
deploy jenom při tagu?
persistence: verzování
Links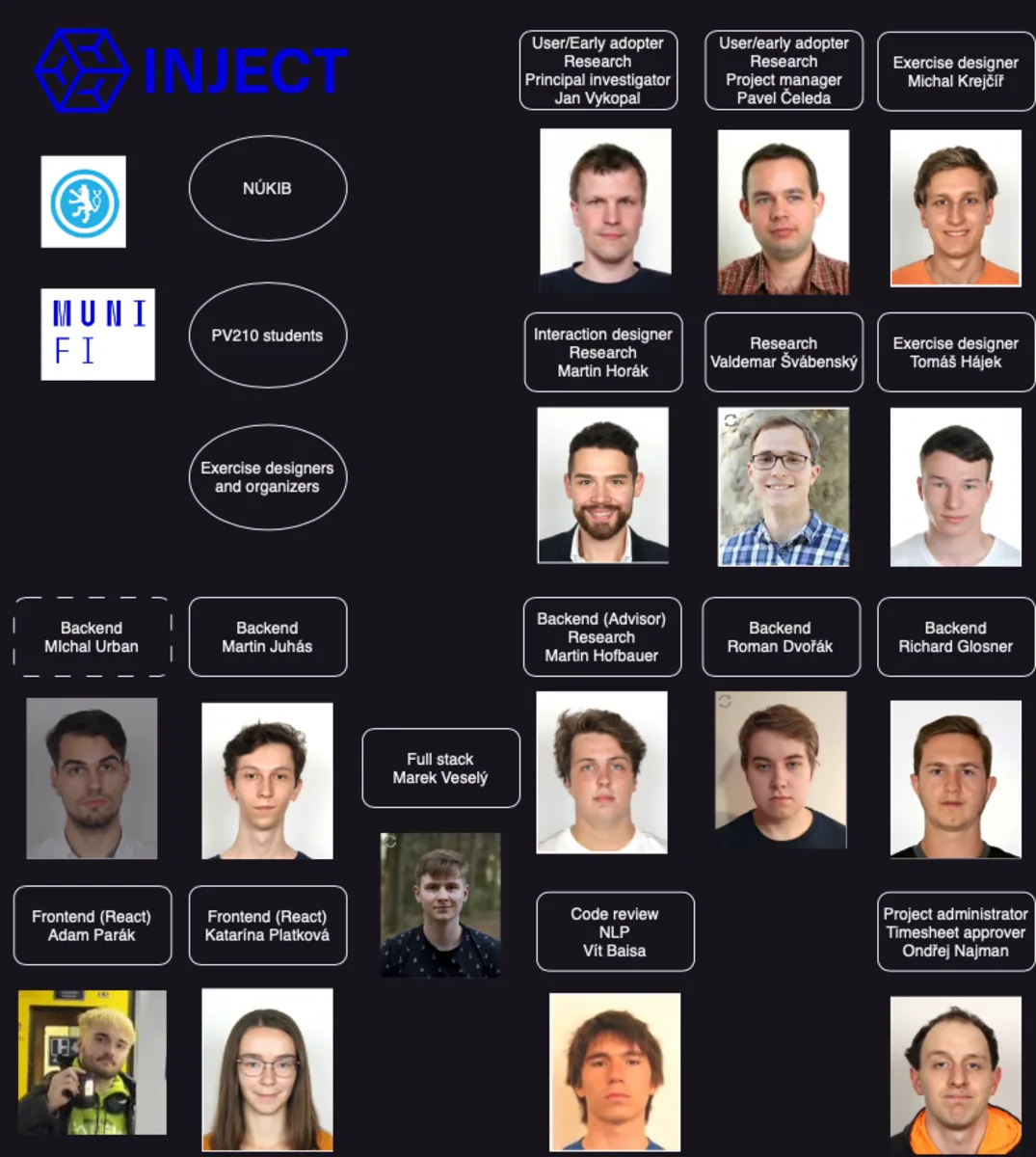 (as of 2023-06-01).