CorpusMate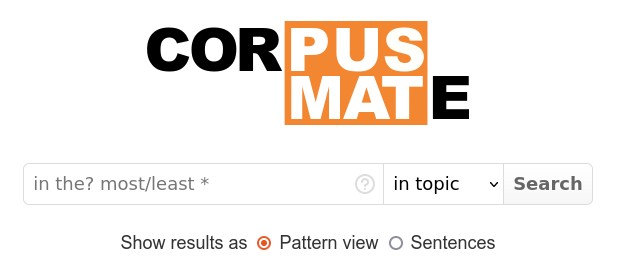 In 2022, after several months of trying, Pete Crosthwaite, a researcher and teacher from Australia, has been funded to do an R&D project: a specialised text corpus and a web app for English learning students.
James Thomas has pointed him to me and we started collaborating. I developed the corpus and the web app for the project which is available here.
You can find out more information about the project there.
The project ends in 2022/12.
published: 2022-11-16
last modified: 2023-01-21

https://vit.baisa.cz/notes/work/corpusmate/